Welcome to 1st Goostrey
Hi, we are 1st Goostrey Scouts and everyone is welcome here. All genders, races and backgrounds. Every week we run inspiring programmes for young people aged 6-14 providing skills for life provided by an amazing group of adult volunteers. Our home is a modern purpose built youth centre located at the heart of our community.
---
Get involved as a young person
'Scouts made me a do-er and a give it a go-er. Made me question and listen and have a wide-open mind. Scouts made me take a deep breath and speak up. Made me think on my feet, made me see the big picture, made me ignore the butterflies and go for it. Scouts made me get back up and try again. Made me think about what's next, and plan for it. Made me jump in, get muddy, give back and get set.'
Older than 14? Check out Viking Explorers.
---
Get involved as an adult
Why not jump in and get involved? It is a great way to contribute to our Goostrey community. Adults get as much from Scouts as Young People: skills, friendship and reward. We are always looking for help to run sections, oversee the running of the group, manage the facilities and help fundraise. No matter how much time you have available, come and speak to us.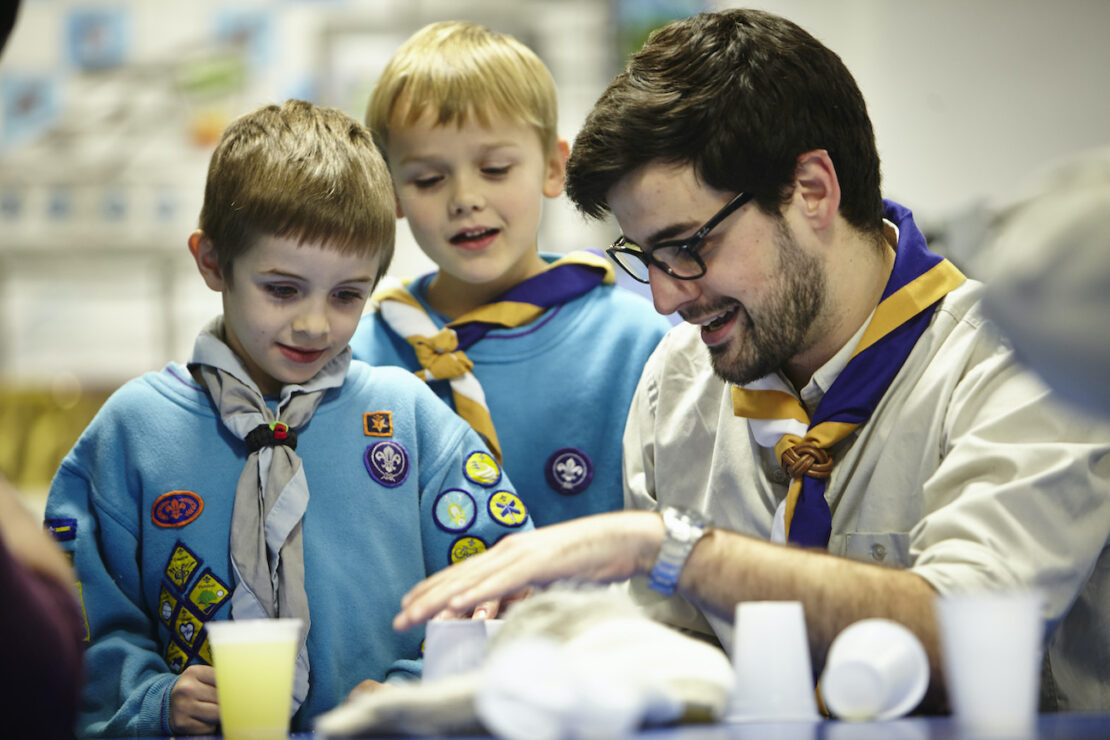 ---
Book our amazing modern facility
Our purpose made, modern building opened in 2017. There are 3 separately bookable spaces that are available to hire when not in use by youth groups.   There is suitable space for children parties, film nights, exercise classes and meetings.